St Albans singing schoolgirl reaches regional final of TeenStar UK
(April 02, 2015)
---
Top Talent Agency client is a teenstar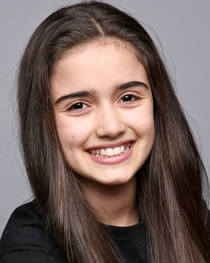 A St Albans schoolgirl has reached the regional final of Teenstar, the national X Factor-style competition that launched the careers of Luke Friend and Lucy Spraggan.
Asha Banks, 11, sang "Mama" Cass Elliot's hit song Dream a Little Dream to wow the judges and make it through to the London regional finals, taking place later on this month.
TeenStar is the biggest national singing competition for youngsters aged 19 or under and the competition is tough, with thousands of hopefuls entering each year. Last year over 8,000 acts auditioned and those going through get to perform in front of judges from major record labels. The winner receives a prize of £5,000 to be spent on developing their act, as well as introductions to music industry experts.
The competition was created by Future Music, the company behind the discovery of artists such as Warner Music's Birdy and Colombia Records' Lucy Spraggan.
Asha says: "I am so excited to be in the regional finals as the standard was so high. Lots of my friends are coming to support me at Camden and I hope I make them proud."
Asha is at the Abbey Primary School and is also on the books of St Albans based talent agency Top Talent Agency. Warren Bacci of Top Talent Agency says: "We are really excited for Asha as she has just been cast in a major UK musical as well. We can't announce details on that one yet, but watch this space!"
Click here to return to the News page
Powered by Create Ecommerce